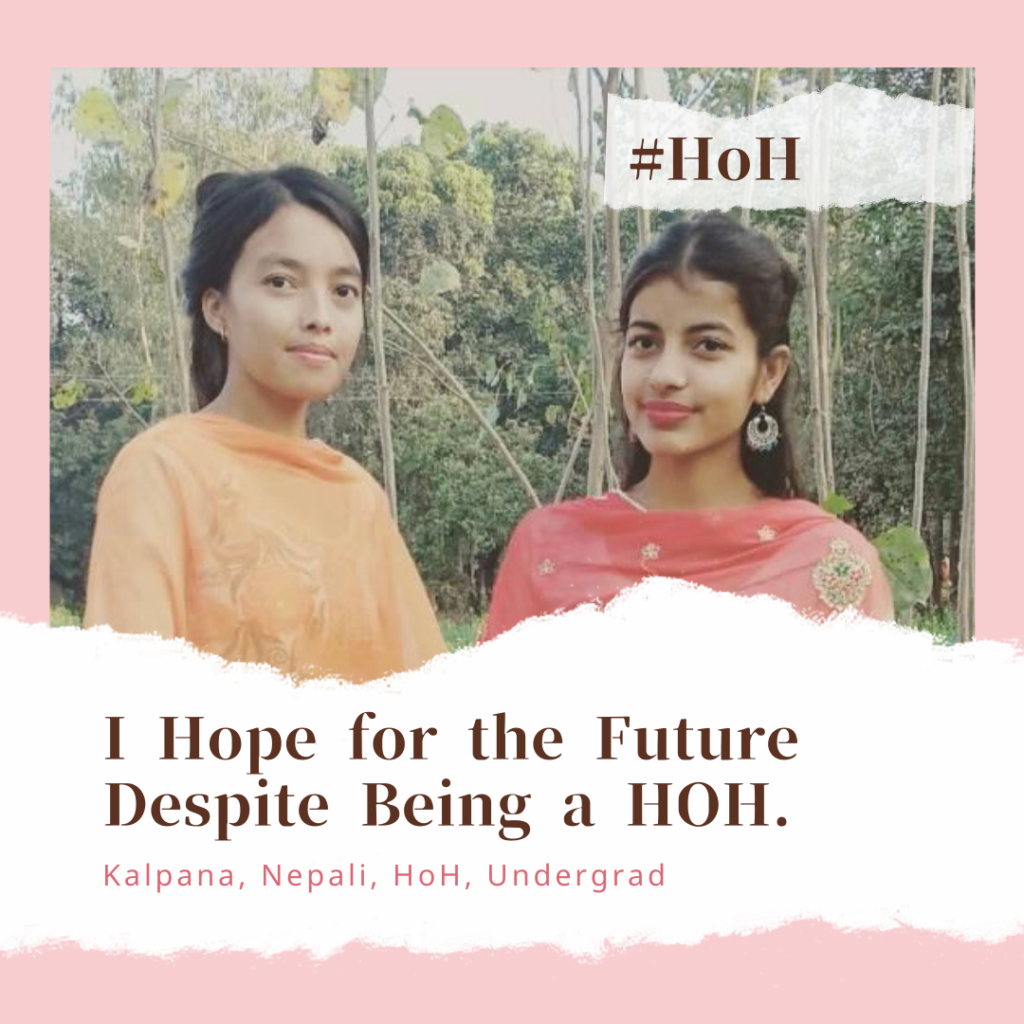 I Hope for the Future Despite Being a HOH.
Hello, I'm Kalpana Pun from Baglung, Nepal. Nowadays, I live in Nawalparasi with my family where I passed my secondary level of education. As I was always a bright student, I have chosen to study science for my higher study. And now, I'm studying at B.Sc. 3rd year. I'm a HoH person.
It was just before the final exam of tenth grade, both of my ears suddenly began to ache. I was prescribed some medicine and assured for the cure of my ear-pain. But the pain wasn't going away instead my ears started losing hearing. My ear-pain did go away later but my hearing loss gradually worsened that by the time I was in 12th grade, it became too difficult for me to understand my teachers and friends. I began feeling sad and troubled when I failed to understand or guess the spoken words of my friends. It felt like I was suddenly heavy-loaded and there was no way out from it. My life was getting totally different from what I had actually imagined.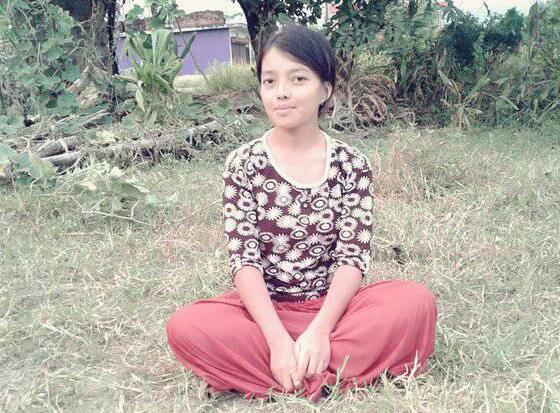 I started Bachelors along with Shova, my best friend since school-days. She helps me a lot by giving notes from the teachers and helps me understand many things which I couldn't hear. Without her, I bet I wouldn't be able to go on with my study. After that, I also gotta meet some deaf friends and learn the basic NSL. I'm not an expert in NSL but I long to master it someday in the future. So that it will be easier for me to adapt among the deaf community. My other hearing friends at college also help me whenever required and so I can say I'm just moving on at a normal pace.
So far, I haven't suffered any bad mistreatment from others due to my hearing-loss but I have experienced some new relatives of mine who come to know about me for the first time, make me frustrated by asking too many trivial questions like; Are you married? You would have gotten married if you weren't hearing impaired. By the way when do you plan to marry? Do you have a boyfriend? Oops! Such irrelevant questions do irritate me but I ignore them by laughing away.
Earlier, I was miserable thinking that I might only be the one suffering but I have now known that there are many who are suffering like me. So, I'm not alone. I want to work for the welfare of PWDs in future if opportunity provided. Thank you!