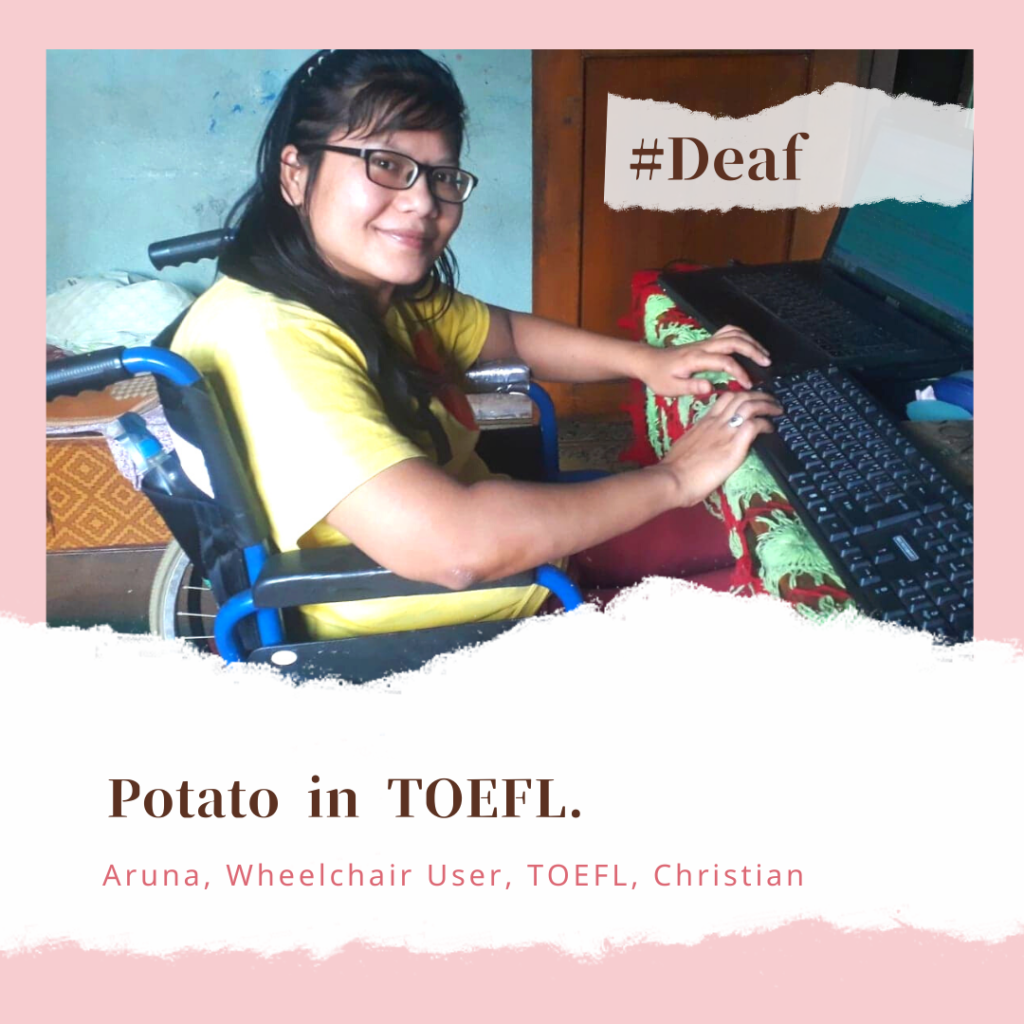 Potato in TOEFL
Hello, this is me, Aruna Chhantyal's experience;
In Nepal, if somebody got poor marks in exam, then h/she is said of have eaten/gotten a potato. So, this slang idiom has been famous in Nepal. I think, it's because a potato resembles with the shape of 'a zero', not to mention with any round shaped fruits LOL. People actually feel it embarrassing to tell others that they got a potato but on the contrary, I'm not embarrassed to tell here that I, who is said to be good in English, too got a potato in TOEFL. Hehe! Sounds funny, no? I once asked brother Shuhei-san, "If you were my teacher of English, how much would you give me out of 50 full marks?" Then he immediately answered that he would give me not 100% but 120% LOL.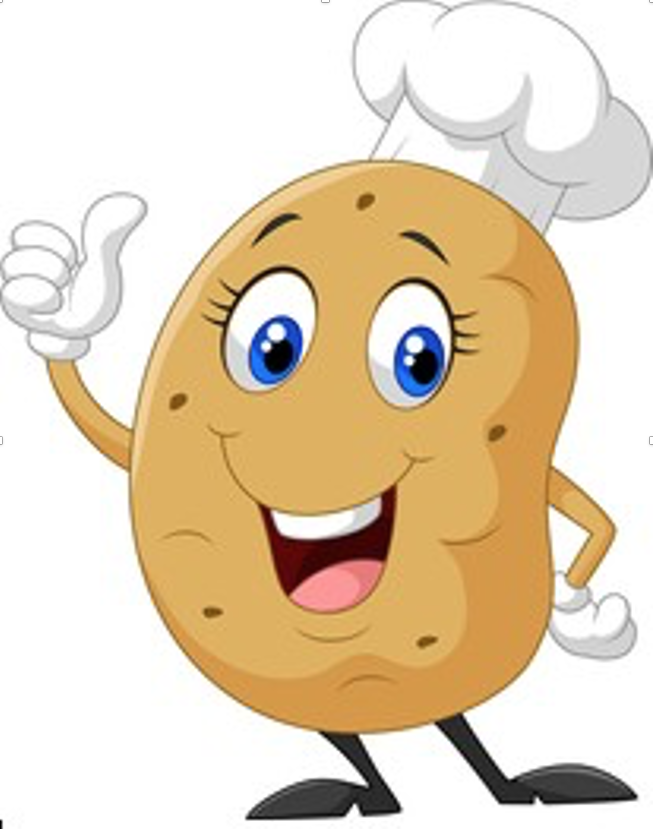 If TOEFL score could be achieved by the evaluation of my teachers, then I wouldn't have got a potato but I know that can never really happen. Anyway, as per the western standard, I think my score could be not so high but satisfactory which is surely not equivalent to a potato. However in reality, I ridiculously got a potato. Let's read how that was?
It's once back in the summer of 2017 when I was going crazy to study abroad. I had completed a B.Th degree with Grade-A in English medium via distant education system provided by NNC College, Itahari. And so, I wanted to study M.Th. as well but as it wasn't also available in distant format and all the Theology colleges in Kathmandu weren't wheelchair-friendly, I thought to give it a try to study abroad. Then, the hunt for foreign colleges began. First I searched colleges in S. Korea, then US, & then Australia but none of them satisfied me. Finally, found one, TCU in Japan which satisfied me and I applied there.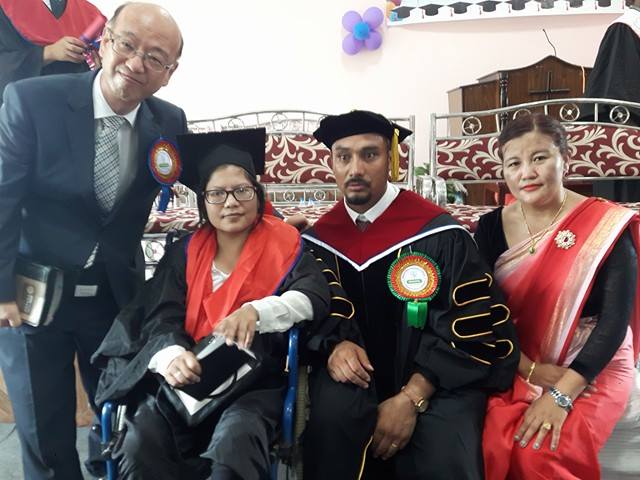 I had seen and met personally one blind friend who studied in US and another one wheelchair-user friend who successfully studied in Australia. So, I mused, 'Why shall I not give it a try as well?' I hadn't found or known if anyone deaf or HOH had also attempted to study abroad, so my crazy heart encouraged me with the motto similar to that of Makko-san, 'If no-one has tried before, I'll be the first.'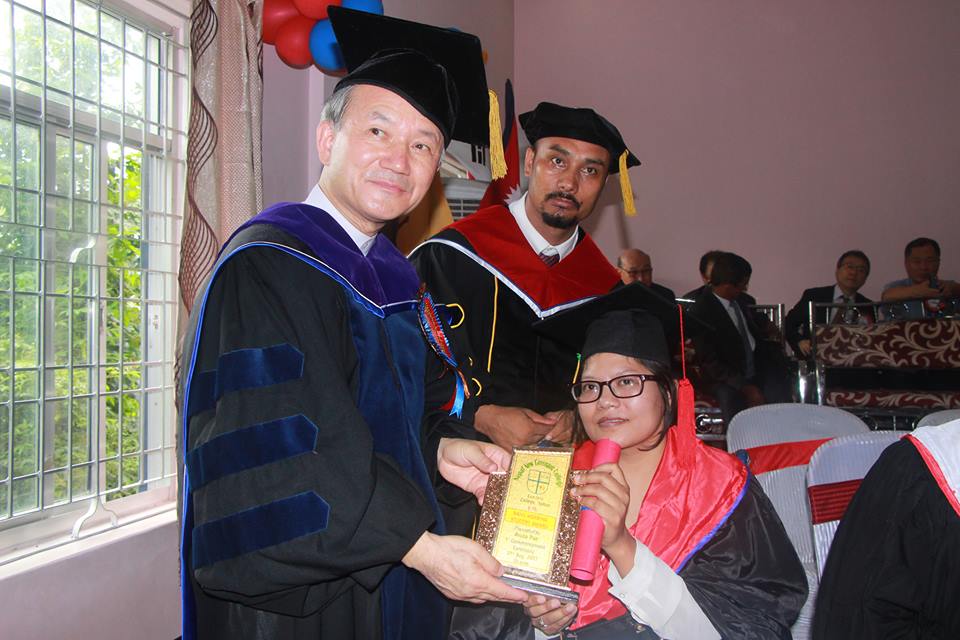 My application along with my testimony through e-mail was accepted & after checking my academic achievement in B.Th., I was encouraged to be deserving for a scholarship. They accepted my multiple disabilities and told that their college is all disable-friendly. I thus got more & more encouraged but apart from all the procedures, I had to go through TOEFL and earn a good score. But to my dismay, I earned a very good potato! Hahaha!
It might sound like excuses but to tell the truth, the situation was really unexpectedly odd for me on the very day of the test. Firstly, I wasn't provided an additional time regardless of my request. However, they did provide me the exclusion for speaking & listening test which covered another section of full marks 50. Secondly, I got suddenly diagnosed with TB a month before the test and was under medication that would make me feverish & unable to sit still on my wheelchair. I had to stretch within 15 minutes otherwise I would feel as if my whole body was crumbling down. As a result of that entire hotchpotch, I couldn't type the answers well in the limited short time although I knew all. And obviously, I couldn't be selected for admission. I did get a bit sad but accepted it joyfully thinking that it was all God's will.
Anyway, may not this failure story of mine discourage you with hearing loss? If you are good in English and don't have other disabilities like mine, I bet you can score the highest and sore high abroad. Best wishes!
After earning a nice potato, I once asked God, 'Lord, why was my heart jumping crazily if I were to fail in the end? I couldn't get the answer for this question for two years until only recently. And the answer is this, '…so that you'll someday write about this odd but beautiful experience on DEAF-SHIRU!' Wow! Thank you dear God & also all dear readers.
In addition, I think if I was successful in TOEFL, I would be so busy in my study that obviously I wouldn't have known neither bro Shuhei-san nor Deaf-Shiru. The Holy Bible claims that God always has a beautiful plan for us even in our failures. And that is absolutely true in my life. Thank you to all again!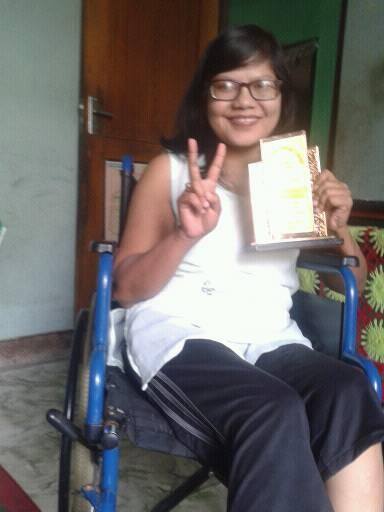 TOEFL- Test Of English as a Foreign Language
B.Th.- Bachelor in Theology
NNC- Nepal New Covenant
TCU- Tokyo Christian Uiversity
M.Th.- Master in Theology
TB- Tuberculosis