Hard worker to win the right to participate in the Deaflympics.
Challenges are what make my life interesting and meaningful.
At first, I was too embarrassed to admit that I was passionate about encouraging others with my life story and how I lived it, but this time, I want to share my life with everyone.
My name is Takanori Horiguchi. According to my parents, the person in charge at the city office spent about 20 minutes checking if they could use this name. Born in Miyazaki Prefecture, I am a deaf athlete at Restar Electronics Co. aiming to participate in the Deaflympics. My grandparents are hearing people and parents are deaf. At home, I mainly used spoken language because my parents wanted me to learn Japanese despite their desire to talk in Japanese sign language. Due to the environment of the school I attended, I did not almost have questions about speaking Japanese. I remember my sister was the only one who complained about it. I continued to use my voice until college, but now I rarely use it and live with the sign language.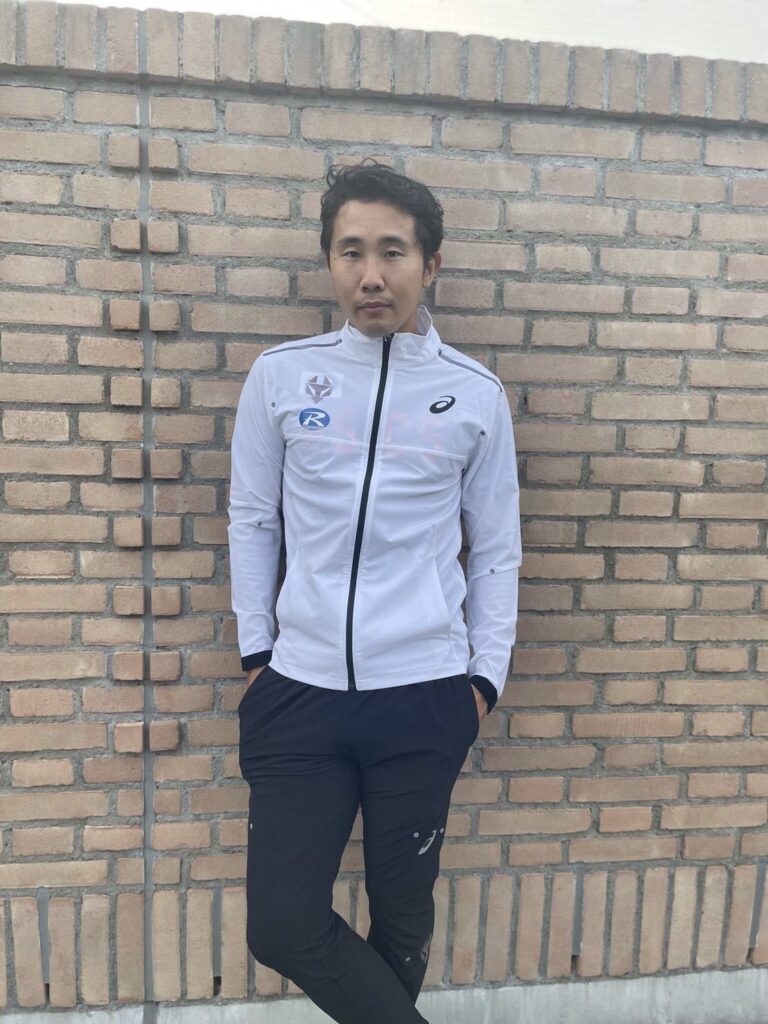 In those days, there was a creek and a swamp in the bushes at the edge of the school, and I used to play there by myself. I used to barter for the nectar and seeds of insects and hawkweed. I was a strong arm wrestler too. I occasionally interacted with people who could hear, but I was often alone. I was sometimes called "earless human" but since video games were all the rage at that time, I was able to naturally blend in with the hearing people by playing games at my friends' houses. I am thankful for games.
In the middle of my sixth grade year, my parents and I visited Special Needs Education School for the Deaf, University of Tsukuba in Chiba Prefecture. My parents told me to pass the exam and they would reward me with some games. I passed it and enrolled in the school and was sent to a dormitory away from my parents' home in Miyazaki Prefecture.
The Tsukuba School for the Deaf had a kindergarten to technical college program, and I was able to interact with various generations, not only with my classmates but also with juniors and seniors. My experiences here was a big step for me to go from being a "game geek who hates exercise" to an "athlete".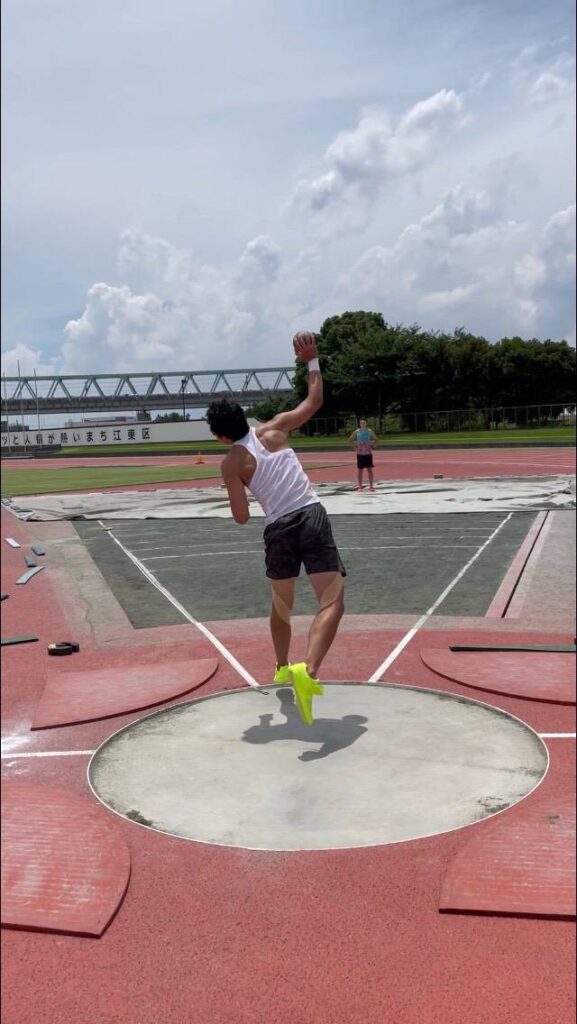 The catalyst for this was a matron in the dormitory who was about to retire. I read a very old newspaper scrap that she had brought me. It featured a student from a school for the deaf who had never lost in the Chiba prefectural track and field championships in the 100 and 200 meters. However, because of their special status, they were not allowed to participate in the Kanto and IH (Inter-High School) competitions. I was shocked to read in the article that the deaf people beat hearing people in track and field, and that it was unreasonable for them to be unable to participate in the next competitions even though they had the ability to do so in their time. At that time, I thought it was natural for deaf people to be inferior to hearing people. Although I was not very conscious of the fact that I was deaf, I felt as if the frustration of unconscious anger caused by the accumulation of repressed experiences raised my body temperature. However, thanks to this scrap, I began to think that it was okay to be either deaf and equal to hearing people. After that day, I stopped trying to "run away" from the "hassle". I spent so much time running that I became a track and field idiot. If I worked hard, I would get faster, and I enjoyed the process every day.
After graduating from high school, I was thinking of going with a mainstream like job training, but my homeroom teacher recommended that I enter a university to study track and field and sports. The only people around me were hearing people, and I naturally had no opportunity to use sign language. At times, I was told harsh things by the hearing like "You can speak. It means you can hear right? Don't pretend you cannot hear."
During a track meet in my senior year of college, I tore the meniscus in my left knee and had to have surgery, which left me unable to walk for six months. For a while, I could do nothing and be stunned. While I was in a stupor in my hospital room, I watched the Trans Japan Alps Race (TJAR) on NHK. This is a race in which participants run from Niigata to Shizuoka through the Japanese Alps within an eight-day time limit, covering a distance of about 415 kilometers and a cumulative elevation gain of about 27,000 meters. I was fascinated by the harshness of the race and was encouraged by the people who were dying to run. I wanted to participate in this race someday.
I went to my own school for teaching practice. I was so happy to see the students' personal growth through athletics that I studied at a different university to get a license for a special needs school. After graduation, I worked for six years at a residential facility for deaf children.
Each of the children at the facility had a complicated family environment, and even if they were unreasonable, it was normal. I believe that the children felt itchy and uncomfortable when things did not go as they wished at the residential facility, which was different from their homes where they had more freedom. As a staff member of the facility, there were times when I had to scold them even though I showed them that I was on their side, and the process of building a relationship of trust was incredibly tough and incredibly rewarding. I hope that the days when I put myself aside and struggled to figure out what was best for the children will become a memory for the children to think about when they remember their fun times. It's a bit sudden, but as I get older, I find myself thinking more and more that humans are creatures that tend to glorify the past.
I made up my mind once when I received a comment from my child. At work, I was teaching track and field to children and enjoying training them. Suddenly, my child said to me, "If you love track and field so much, why are you sulking here?" and I started to think seriously about myself again.
After an eight-year blank in athletics, I asked myself, "Am I really going to do this again? and practiced at the same time as working at night. During that time, I was also energized by the Great Traverse broadcasted on NHK. It was about Yoki Tanaka's man-powered ascent of Japan's 100 most famous mountains. It seems that I am the type of person who is encouraged by the challenges of others. I decided to challenge myself to a bicycle trip to see if my resolve was strong enough. I came up with the idea of traveling around Japan's track and field stadiums. The goal was to visit a high-grade track and field stadium, and there must be one in every prefecture.
My first attempt was in the summer of 2018. During that trip, I was hit by a car. I was transported by helicopter and entered the intensive care unit. While rehabilitating for six months, my passion for cycling had not diminished yet. After completing the round-the-world trip and seeing the process so far, I said, "I'm done rehearsing. I'm ready, let's get back to athletics," he decided.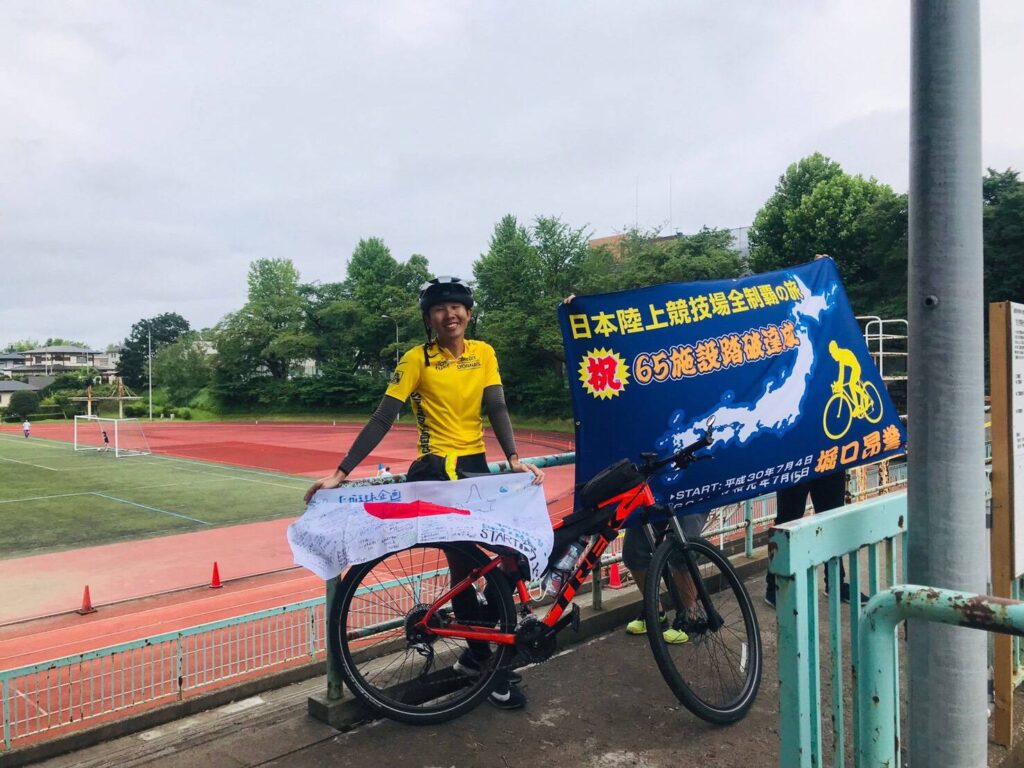 One year later, I was fortunate enough to have a contract with Lester Electronics Corporation, and I officially became an athlete. In order to achieve my goal of participating in the Deaflympics, I am training hard every day while suffering from acidity, headaches, and vomiting.
Finally, for those of you who have read about my background.
Not only for the hearing, but also for those who are hard of hearing and those who can't hear, we all feel the unreasonableness in some way, but I think the best medicine to avoid being obsessed with it is to challenge yourself in your own way.