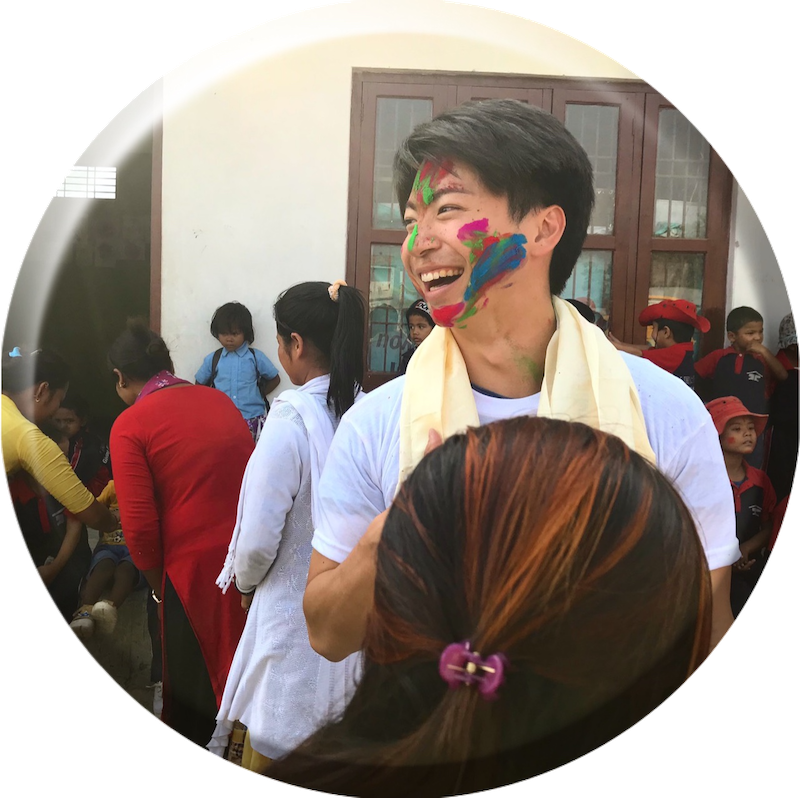 クマガイ シュウヘイ (ガイ)🇯🇵
趣味・特技:英語、釣り、ネパール手話、投資、Youtuber

I was born in Iwate, Japan on 18th April, spent my schooldays in another prefecture called Kanagawa. 

One day in the kindergarten, I was playing "Grandfather's Clock" on my teacher's piano during our musical class. Suddenly, the piano's sound went high-pitched because a student had stepped on its keyboard. All the students were covering their both ears with their palms but I was covering only one ear. Then and there, I found my partial deafness in one ear for the first time.

By the way, I didn't face any notable difficulties because of my partial deafness. However, one of my friends misunderstood me for ignoring him which I clarified later by telling him about my problem. I couldn't keep balance with the soundtrack while playing gymnastic for a club activity and while talking, I would read the movements of people's lips to understand. Looking back, these experiences let me realize I unconsciously faced some struggles and deal with them.

After graduating high-school, I returned to Iwate prefecture to join the Iwate University and began living with my grandmother who also lost her hearing in one ear and wears a hearing aid. I majored in English education with the aim of becoming an English teacher at a public high school. When I was in my junior year, I studied abroad at North Central College in Illinois, USA. After returning Japan, I took the TOEIC test and scored 915 points out of 990.

I met a Nepalese woman for the first time in my life while studying abroad which encouraged me to visit Nepal. At the end of my fourth year, I went there and did an internship as an English teacher at YouMe School in the town of Biratnagar, Nepal. Meeting a student with deaf parents made me interested in the field of deafness as a result of which I began learning Nepali sign language (NSL) and interacting with deaf and hard of hearing Nepalese.

Back in Japan, I started to work at a public high school in Iwate as an English teacher. And I also opened my own Youtube channel named "Learn Nepali with Gaai" to upload videos about Nepal, NSL, and deafness.

I am currently a graduate student studying English education, learning about deafness and expanding my knowledge through friendship also with Japanese deaf.

Henceforth, me and my friends have founded this DEAF SHIRU in 2021 A.D. with the hope of creating a world where everyone smiles together regardless of hearing disability.