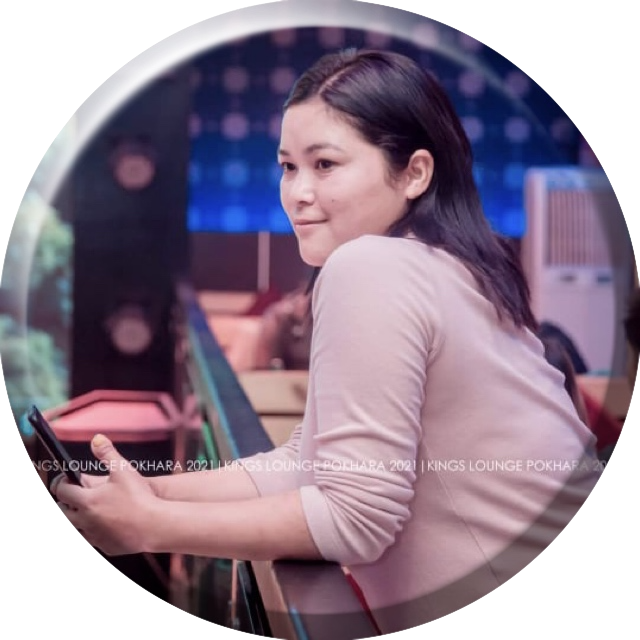 Sunita Thapa.🇳🇵
Hobbies:Traveling

Namaskar! My name is Sunita Thapa. I am a deaf lady from Syangja, Nepal. I work for the welfare and rights of the deaf and other persons with disabilities. I was selected from Nepal for Duskin leadership training in Japan. This training is provided every year to one person with disabilities from every country in Asia for 10 months.

After coming back to Nepal, I have been working in my related field especially in Gandaki region which includes my hometown. I'm very happy to be included in this DEAF-SHIRU project where my role is to transform the written stories into Nepali sign language video. I thank my friend Shuhei for this opportunity who encouraged me to make and share globally the stories of deaf people. Since I'm also deaf, I know the problem of being deaf.

I lost my hearing due to typhoid when I was 12 years old due to which it became very difficult for me to study. It was also difficult for me to talk with my friends and back then, I didn't know there were also separate schools for the deaf because my village is in the remote area. However, I struggled myself in my study and passed the secondary level from my own village-school like a normal student. After that, I started studying in a deaf school in Pokhara, and passed the higher-secondary level from there. I joined the Bachelors level in Kathmandu but I couldn't complete it because there was no sign language interpreter. Anyway, I'm very happy to join hands with the DEAF-SHIRU project. In the future also, my help and support will always be there. Thank you!